Your Local Lady Driving Instructor
Driving You To Success For Life!
The new 2022 Seat Leon FR learning manual car for your to learn in 🚙
"I was an extremely nervous driver having not driven since I was 17 (now 45). I found Sandi to be a very calming influence. She managed to build my confidence week on week until, when I was ready to take my test I passed first time with only two minor faults! I would like to thank Sandi for her patience and encouragement-a great combination! I would recommend her to others any day."
Briony Walley - January 2015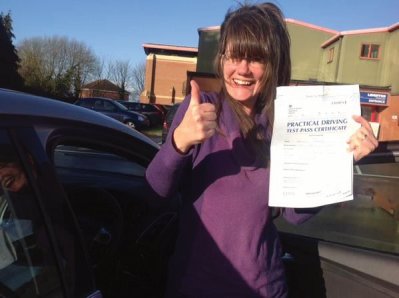 Excellent :) good work Briony, passing your test 1st time and with only 2 driving faults is such an achievement.
Well done!
/