Your Local Lady Driving Instructor
Driving You To Success For Life!
The new 2022 Seat Leon FR learning manual car for your to learn in 🚙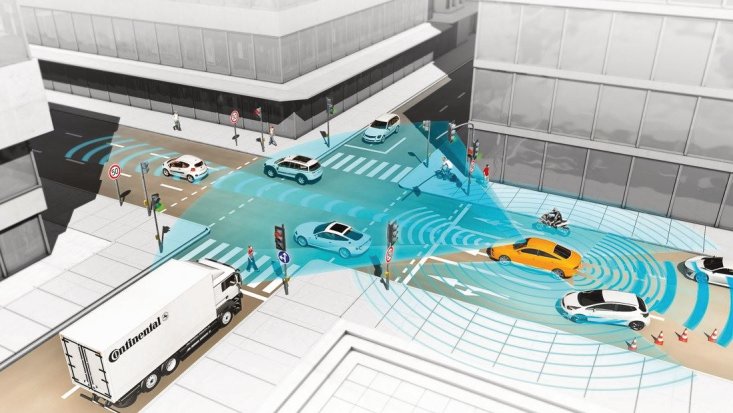 Some of this technology is already implemented as standard on the new 2019 Ford Focus model we'll have next year
According to a mandate from the European Commission revealing the new set of safety rules.
On the 17 May 2018 the European Commission proposed a new set of mandatory vehicle safety standards for all vehicles sold in the European Union. 
Of course, Brexit might come into play for UK car buyers, but typically when one developed region introduces new safety rules the others soon follow.
The changes are mandatory because governments know that drivers want safe vehicles but are rarely willing to pay for them if they are optional extras.  Governments are therefore forcing manufacturers to include them as standard, making new cars even more expensive.
Analysts suggest that, in the decade following the introduction of the new rules, they will save over 7,000 lives and prevent almost 40,000 serious injuries.  So, understandably, the move has been lauded by car safety experts.  Many of them would love to see the forced retirement of our beloved older cars.
But, safety aside and not factoring in the cost of all the advancements, there will be a much bigger issue for some of us.  Basically, the changes might be a little bit too much like Big Brother is watching you.  In fact, not just watching you and your car, but literally taking over your car while you are driving it!
Here's some of the standard driver assist systems that will come as standard in our next model. To read about the full list of the 11 Advanced Driver Assist Systems that will start rolling in from 2021 click on this 
link
. 
Sees the road signs you might miss. Some signs are on the side of the road and others above, they could be permanent or temporary, Traffic signs recognition technology can identify them. An icon of that speed or a no-overtaking sign appears on the instrument cluster and changes every time the car enters a new limit
This system uses a forward-looking camera to detect if you're unintentionally drifting out of lane. Lane Keeping Alert then warns you by vibrating the steering wheel and displaying a visual warning. If you're slow to react or don't respond, Lane Keeping Aid can provide steering torque assistance to help guide you back into the right lane. The technology is designed for multi-lane roads like motorways), so will automatically deactivate at speeds below 43mph or can be turned off manually.
Pre-Collision Assist with Autonomous Emergency Braking
This is when the car thinks a driver is not slowing down fast enough to avoid an obstacle, so it takes over braking responsibilities. It is designed to alert you if it senses a potential collision in front with a vehicle or pedestrian. A new enhanced camera on the pre-collision assist with pedestrian and cyclist detection feature may help to avoid rear end collisions with other vehicles and avoid pedestrians crossing in front during day and night time driving. It is active at approximately 3mph and up to 50mph. The system uses radar and camera technology that scans the road ahead, it does not detect, warns or respond to a potential collision to the rear or sides of the vehicle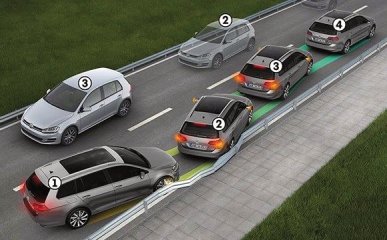 Post-Collision Braking
It is designed to help prevent crashing into another vehicle after the initial crash i.e. vehicle first crashed into the central barrier of a motorway then with the force of the 
Drowsiness, fatigue and attention detection
Driver Alert Systems constantly monitor a driver's basic driving behaviour closely using technology that is designed to detect any changes that could be caused by fatigue is an obvious way to prevent accidents.  Sudden pulls on the steering, inconsistent pedal use, constant lane changes, and variations of the car's speed against speed limits are all observed. When the system identifies the driver is becoming less vigilant, a waning icon appears on the display calling for a break. If driving alertness further declines, the message is repeated and a chime is heard. The drawback with all this is that if the sensors are too tightly wound then the alarm will keep going off especially if you constantly fidget when driving long distances.
Intelligent Speed Assist (ISA) Limiter 
This technology uses a sign-recognition camera and a GPS-linked speed limit to help drivers keep to the current speed. Such a system will limit engine power when necessary to help prevent the driver from exceeding the current speed limit. The system can be overridden, or temporarily switched off. 
 As well as improving road safety, reducing emissions and saving fuel, the system can help drivers avoid speeding fines.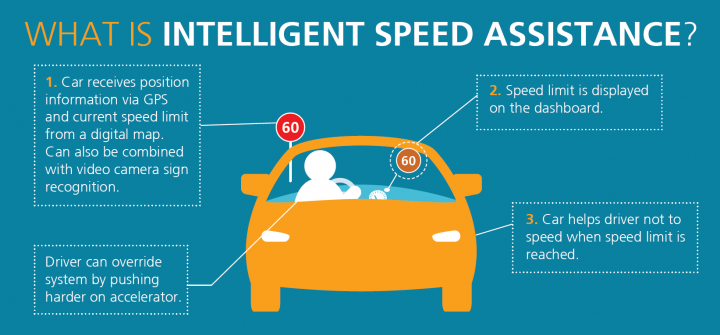 Learn to drive the CONNECTED way!
Use your PassRight app to:- Track your lessons and what you have covered. Monitor your progress and notes made for each lesson.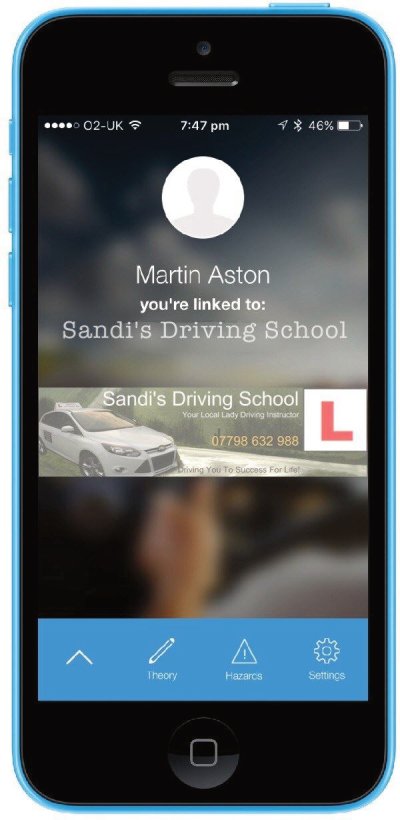 Follow the payments you've made and the lessons taken.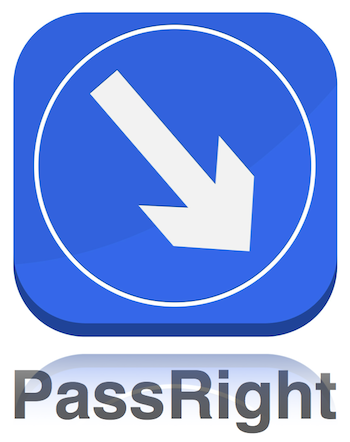 See the syllabus covered each lesson. Read revision guides for every lesson you complete. Get reminders so you never miss a lesson.

Learn and practice your Theory & Hazard Perception using the official DVSA training bank of questions and video clips.As your driving instructor uses Driving Instructor app for the iPad, a record all of the details of your lessons as you progress through the syllabus is available and can sync all information via wifi to your PassRight app.When you first log in (using the code your instructor gives you) you will see both your name and your instructor's details. If your device is logged into Facebook you'll also see your profile picture.You can see details of each lesson you've had, check your balance if you've been paying in advance, and see your progress against the individual topics covered each lesson. As well as information about what's coming up in your next few lessons, there's also a complete revision guide to all the lessons you've had so far, and you get access to these automatically as you complete different sections of the syllabus.There's over 36,000 words of content to help you revise what you've learnt, either a lesson at a time, or refresh your memory before you come up to your test, and your instructor can personalise this with the diagrams you used in the lessons. As well as covering your practical lessons, PassRight helps you prepare for your Theory & Hazard Perception Test, using content provided under licence from the DVSA, the people that test you. If you do well you can post the results straight to Facebook, Twitter or GameCentre. We want you to have years of safe, happy driving, and to do that we want you to get the most out of your lessons. It all starts here!
Lots of info to help you prepare for your theory and driving tests
/